Tokyo, a city of vast technology advancement, where tradition and modernity meet, and where productivity never seems to stop. It's also ridiculously big. Car spotting in a city like this is a daunting task if you're unfamiliar with the areas and streets. Certainly, figuring out where to begin is hard enough.
Luckily, while Tokyo is a vast and large city there's usually an interesting car around every corner. It really doesn't matter where you are in the city, you won't be far away from something worth googling later on.
But if you want to concentrate on a particular type of car then like any city, there are certain pockets in Tokyo that you should go to to find the best examples. Let's start with exotics.
If you want to go see supercars and high-end luxury cars it makes sense to go to appropriately high-end places. That's not to say you won't see a Mercedes-AMG, Porsche, or Rolls Royce in other parts of Tokyo because you will. It's just you'll see more in areas like Minato, Chiyoda, and Shibuya wards.
In particular, places like Roppongi, Ginza, Marunouchi, Nihombashi, Hibiya, Aoyama, Akasaka, Omotesando, Daikanyama, Ebisu, Hiroo, Azabu, Shiba, Shinbashi, and Shibuya are hot spots for these expensive cars. It's actually more surprising to see old battered cars in these places than it is to see the latest Ferrari or Bentley.
Luckily, all those places are relatively close to each other (or at least a couple train stops away) so it's not like you have to travel across the whole of Tokyo. While these places do have a lot of exotic cars, there are also a good amount of American muscle cars and immaculate condition classics.
If you want to go see some proper JDM stuff, like Tokyo Drift kind of things, you could try your luck in Akihabara, Shibuya and Shinjuku areas. However, most can be found outside the central city. Odaiba and Chiba are prime examples of JDM hotspots where many can be seen and heard cruising most nights.
Of course for these sorts of cars it helps having access to a car yourself so you are able to follow them to meets. That's where the best stuff are. Tatsumi and Daikoku are the usual meeting spots for most car enthusiasts in the Tokyo and neighbouring areas.
If you want to take a break from stalking cars on the road and at car parks, Tokyo's many car dealerships are a great place to see some very special machinery. Luckily, most of the car dealers here are very friendly and want to share their passion of cars with other people. There are some exceptions that don't allow photographs but will at least let you have a look around their showroom.
Bingo Sports is possibly the most famous of all the car dealers in Tokyo and they're also one of the nicest. Other interesting car dealers can be found around Shiba, Shibuya, Aoyama, and Setagaya.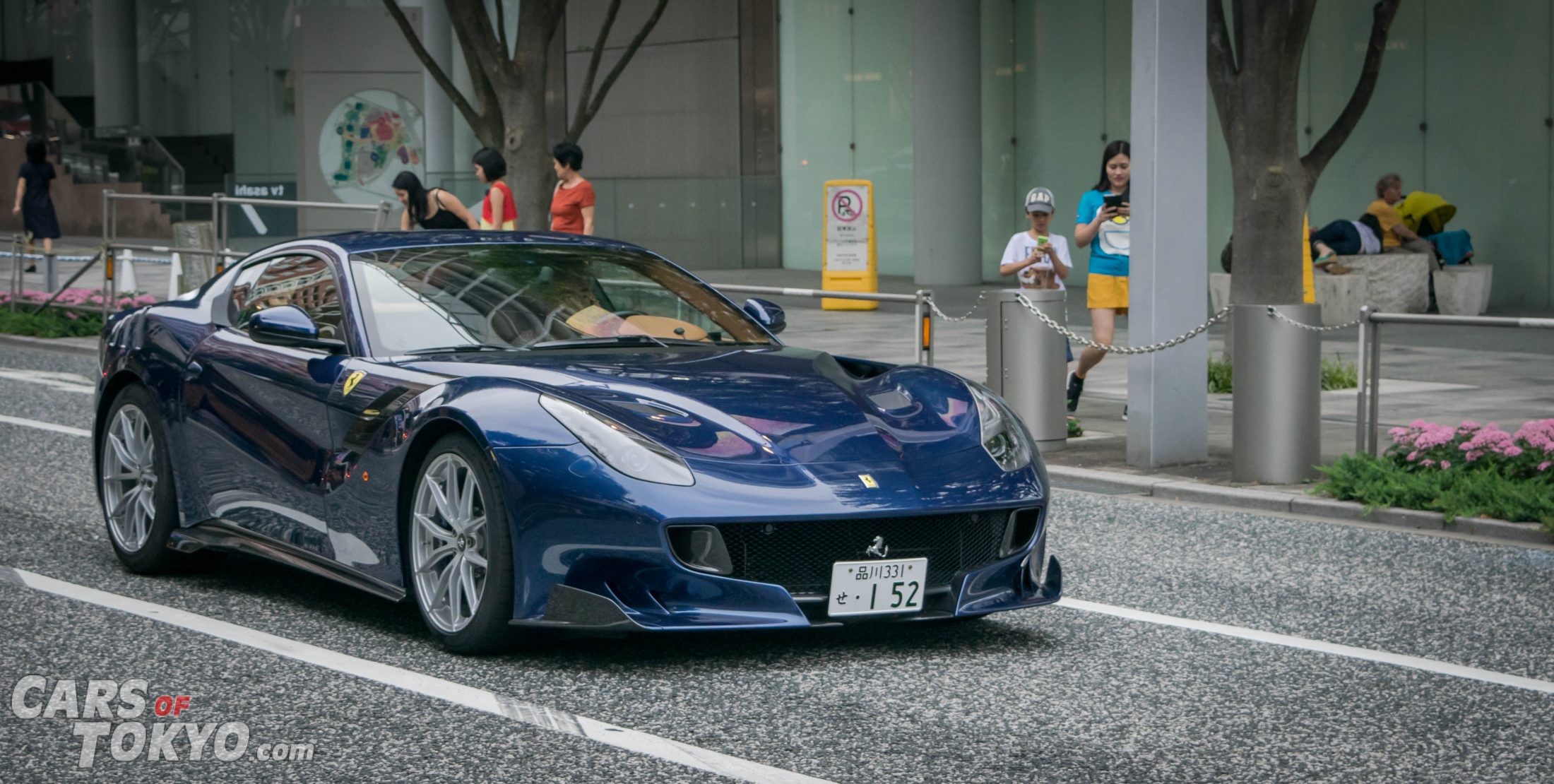 Setagaya is the place to go if you want to see car dealers with variety. But more on that later.
Bonus video: Supercars on the streets